Customer support
If you have any questions or problems please contact our customer support.
From the Director
Click on Help → Report issue
From the Web
Go to support.pixotope.com
Click on Submit a request
Give feedback
We love to hear your opinion about Pixotope. If you have feedback on the product, things we can improve, ideas we should implement, contact our product team.
Getting Help
If you have a question and want to search the documentation, check out the Help Center.
Checking version numbers
If you need support, please include which version of Pixotope you are currently running. You can check which version you are using as follows:
Pixotope Director
Go to Windows menu → Help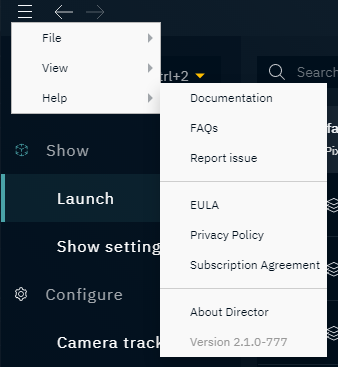 Pixotope Editor
Go to Help → About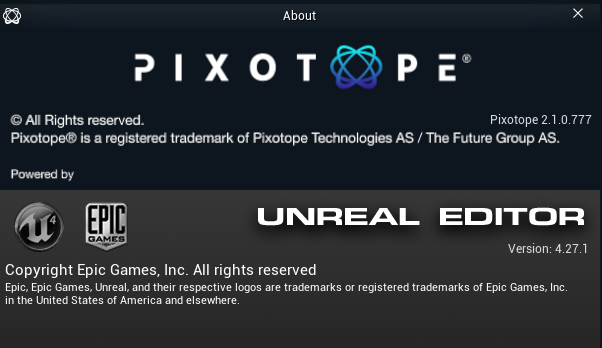 View the EULA, Privacy Policy and Subscription agreement
End-user license agreement
Privacy policy
https://www.pixotope.com/privacy-policy
Subscription agreement
https://www.pixotope.com/subscription-agreement
Or in Director go to Windows menu → Help